ABOUT
a helps ministry for everyone
---
Connect2.Life is a small, grassroots organization dedicated to the counseling & consulting needs of individuals, families, churches and communities within our sphere of influence.
Often times individuals and organizations reach a point where there is a need for a "push" or encouragement to get them beyond the season of life or direction in ministry that they find themselves in.
Connect2.Life comes alongside you to provide you a biblical based direction for your life, ministry or church needs. Whether it is consulting or counseling, we provide a hands on One on One service to see you through to reach your goals.
Connect2.Life was designed to help the community of church's & individuals who desire the services we provide that they may not have available in this season of life and ministry.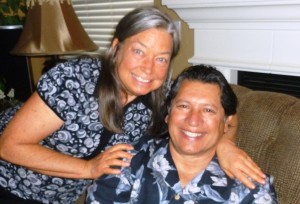 Al & Linda were married in April 2006 where they hit the road "doing the work of the ministry." Assisting in church plants as well as planting a church "Connect" in Los Banos, Ca. After 7yrs and completing the work they were called to there the Lord opened up the door to relocate them to their new home town in Sheridan Oregon. After significant prayer and counsel from ministry partners, it was obvious that a new ministry opportunity was at their door.After both having experienced the stresses & pains of divorce & death in their early & previous unions, a burden welled up in their hearts to assist others. It became obvious to them, the gift that was given to them and out of it grew Connect2.Life. AL states "Our marriage to each other in our (later days in life) have given us great tools and a profound desire to assist others who may struggle in theirs." With the experience of assisting and planting a church, there also developed a ministry of "Helps" to the local church that may be in need. Both Linda and Al love being Grandparents to (6) Grandchildren, assisting in our church and working around our home here in Oregon.
Having a background in Law Enforcement that allowed Al to see duty as a Motor Officer as well as being on the S.W.A.T Team has given him great insight into the struggles and perils that many in the industry deal with. Having traded all that in, he sought a direction through further training in ministry at Calvary Costa Mesa's School of Ministry. Having this background now brings him full circle to be able to effectively reach others who may struggle with life lesson's.
After 10 yrs working in the industry of massage where she worked in work/sports injuries Linda found herself directed by God to the ministry. It was there that God gave her a gift in organization where she constructed the resource room for a large Calvary Chapel in East Anaheim, Ca. She would eventually be given the role of Children's Ministry Director where God gave her tremendous favor with other servants.
Connet2.Life has given both Al & Linda an opportunity to serve others in the gifts that they have received and desire to give out to others.
Al & Linda recently completed Connect2.Life services @ Calvary Chapel West Valley in Sheridan Oregon. They successfully implemented the following ministries:
Children's Ministry
Office Administration
Grief Share
Men's Ministry
Deacon Training
Young Adults
They are currently available to assist you in any need you may have.
We Believe: worship of God should be Spiritual. Therefore: We remain flexible and yielded to the Holy Spirit to direct our worship.
We Believe: worship of God should be Inspirational. Therefore: We give a great place to music in our worship.
We Believe: worship of God should be Intelligent. Therefore: Our services are designed with great emphasis upon teaching of the Word of God that He might instruct us how He should be worshiped.
We Believe: worship of God is Fruitful. Therefore: We look for His Love in our lives as the supreme manifestation that we have truly been worshiping Him.